Name:

Haverj S

Los Angeles Classes:

Arabic, Armenian, English Literature, Kids

Locations:

Glendale, Burbank, North Hollywood

About:

Hello my name is Haverj. I was born in Syria from Armenian parents, so I am a native speaker of Arabic and Armenian. I received my BA degree in Arts, English language and literature from Damascus university in Syria. I have taught since I was student in the university. I teach Arabic, Armenian and English as a second language to students of all ages (private lessons). I take pride in teaching and taking the time to understand what works best for each student but my biggest joy is seeing my students develop. I like to speak the language with my students from the very beginning sessions and help them to improve their reading as well as their writing, to be able to empower them to take on bigger challenges when the time is right. My purpose drives me to be extra caring during my lessons but at the same time fun and creative. I look forward to meeting you.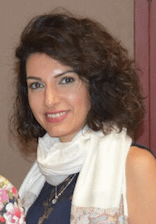 Interested in Group Classes?